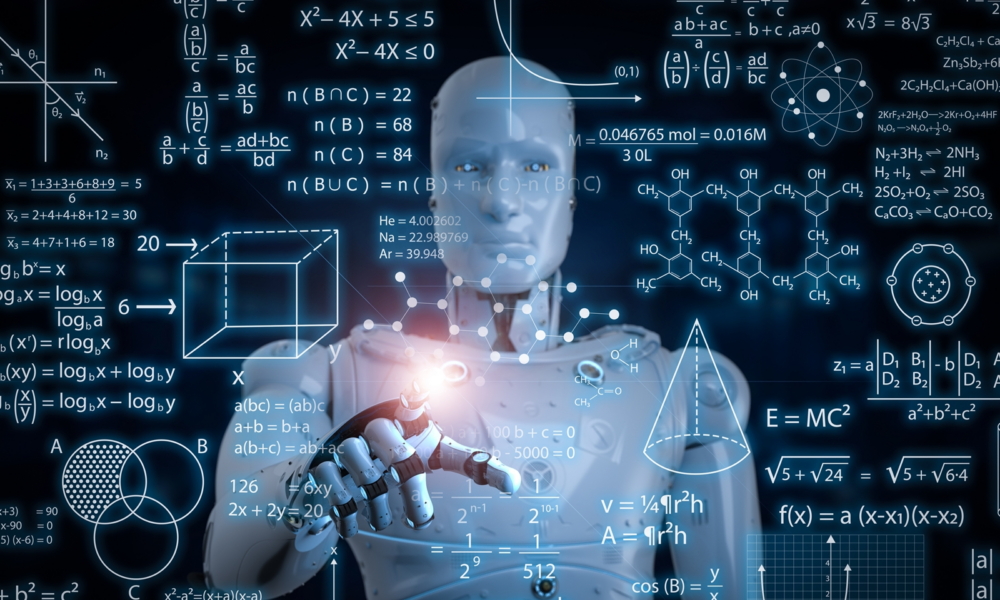 What AI can do for the Insurance Industry
From fraud detection to enhancing the customer experience, experts predict that artificial intelligence could be behind every major insurance decision within the next decade.
AI and its related technologies will have a seismic impact on all aspects of the insurance industry, from distribution to underwriting and pricing to claims. Advanced technologies and data are already affecting distribution and underwriting, with policies being priced, purchased, and bound in near real time. An in-depth examination of what insurance may look like in the next decade highlights dramatic changes across the insurance value chain.
AI in the Insurance Industry
AI can be applied to improve the claims process. Claims currently are touched by multiple employees. However, a new process of "touchless" claims doesn't require any human intervention. This process uses artificial intelligence and other technology to report the claim, capture damage, audit the system, and communicate with the customer.
Instead of spending valuable time and money on the underwriting process, which typically includes invasive questions and surveys about to dictate premiums, Artificial Intelligence could automate the entire process. Bots could potentially scan a customer's social profile to gather information and find trends and patterns.
AI will also help in determining individual premiums say by helping to discover which person is responsible and which person is irresponsible in driving which can help detect a fair premium for each individual.
Insurance firms beginning to leverage AI technology
RayReach Technologies isn't the only firm that's built its business around artificial intelligence (AI) and big data, and traditional insurers are also getting in on the act. Recent research by Genpact, a global professional services firm that offers a modular AI-based platform, found that 87 per cent of insurers are investing more than $5 million in AI each year, and more than half are planning to transform many of their existing business processes over the next three years.
"The emergence of insurtechs and changing customer expectations have been key drivers to adoption and commitment of investments in AI and other new technologies," says Sasha Sanyal, global business leader for insurance, corporate social responsibility and diversity at Genpact. "Insurers are using AI to make smarter underwriting decisions, better manage risk, detect fraud and create positive customer experiences."

How AI can spot and stop insurance fraud
According to the Association of British Insurers, more than half a million insurance frauds, totaling £1.3 billion, were detected in the UK during 2017, while in the United States the FBI estimates insurance fraud robs the US insurance industry of a whopping $40 billion a year. AI and machine-learning tools enable insurers to spot and flag unusual patterns that a human might miss, potentially helping to reduce these huge sums, as well as the cost of customer premiums.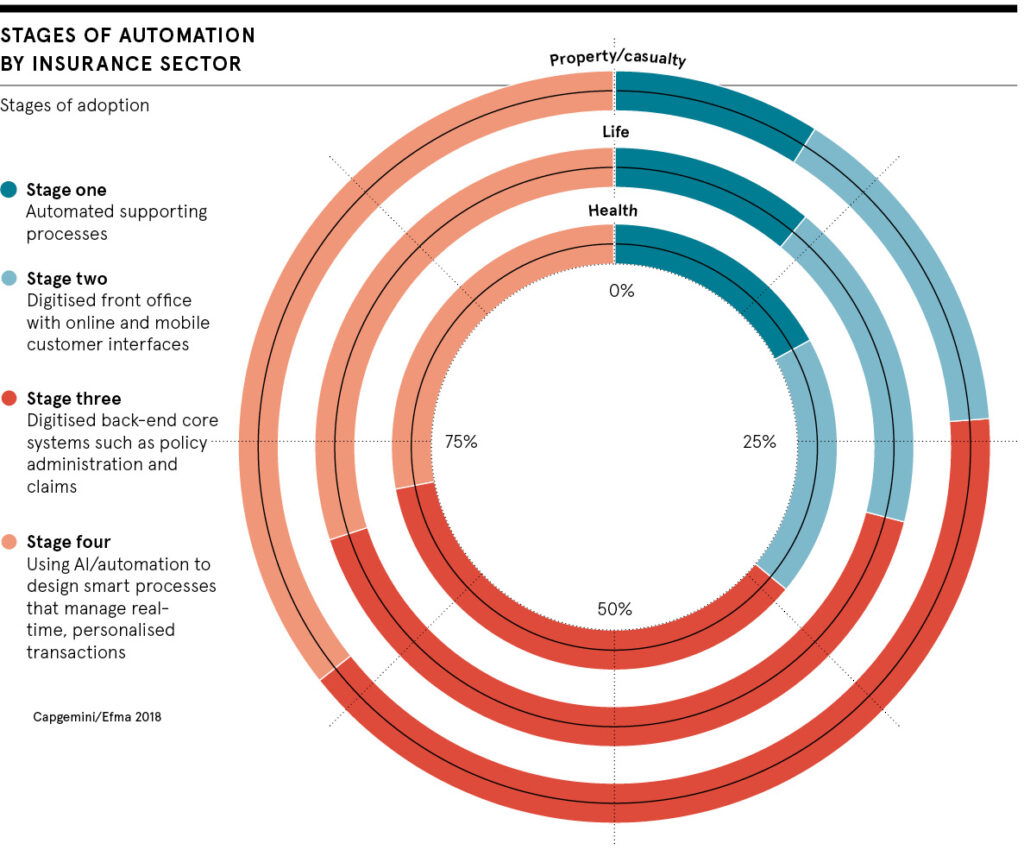 How AI can help insurers serve their customers better
In the future a personal assistant on your smartphone could even alert you when you're about to engage in activity that could increase your insurance premiums, as the insurance industry shifts from a repair-and-replace model to a predict-and-prevent approach.
"Because of data and AI advancing so much in the industry, carriers can now do a lot more for their customers," says Ari Libarikian, senior partner with McKinsey & Company in New York, who leads the company's advanced data and analytics practice in insurance. "They can help monitor risk, they can help predict risk and they can help give advice to customers on how to reduce risk going forward. That means the frequency and severity of losses comes down over time."
Mr. Libarikian believes that by 2030, AI will inform every major decision an insurance company makes. But the optimal company will have far more than three employees and they'll be allowed to touch the computers. "There's no substitute for good old-fashioned claims and underwriting experience," he says, "and that will very much still be part of the organization."
Tags:
AI
,
Analytics
,
Artificial Intelligence
,
Automation
,
Banking
,
Finance
,
fraud
,
Insurance
,
Insurtechs
,
Market
,
Marketing
,
report